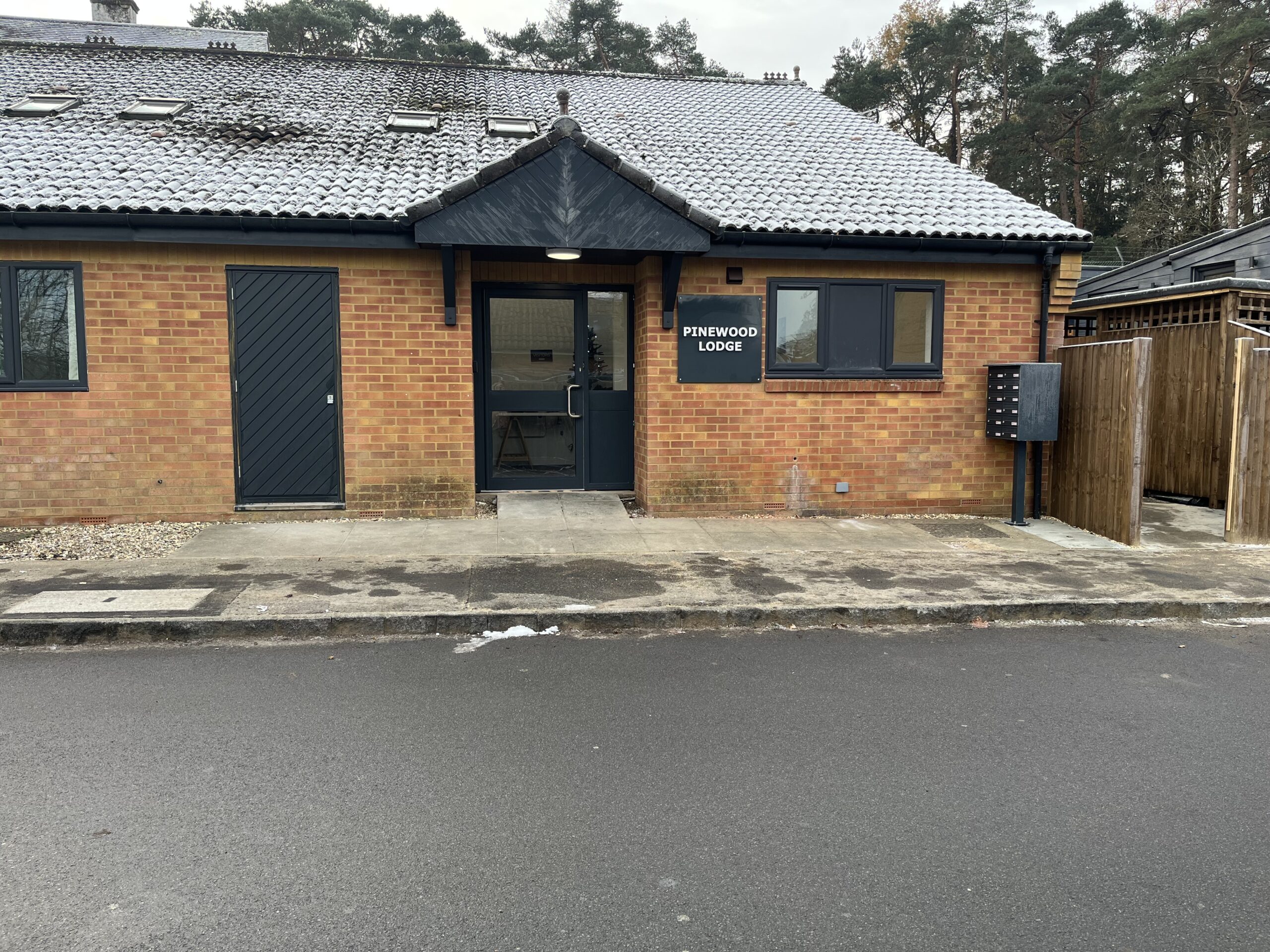 An unused village hall in Whitehill & Bordon has been transformed to provide temporary accommodation for people experiencing homelessness and Two Saints are working in partnership with East Hampshire District Council to provide support for people staying there.
Now called Pinewood Lodge, the facility is the UK's first housing project to repurpose a redundant community building by constructing self-contained dwellings inside it. Fitted with ten individual pods (seven inside, three outside), each pod is furnished and kitted out with its own kitchen and living facilities, offering a safe place to stay.
The pioneering, sustainable design has been delivered by construction company Velocity RDT, which designs and manufactures affordable, technologically advanced temporary housing.
Cllr Julie Butler, EHDC's Portfolio Holder Deputy Leader and Portfolio Holder for Welfare, Housing & Community and Neighbourhood Quality Portfolio, said:
"This is a clever and innovative way of tackling homelessness in East Hampshire and helping some of our most vulnerable residents.
"The pods are brilliantly-designed, safe, private and environmentally-friendly. They will give people secure and supervised accommodation at a time when they need it most of all.
"This scheme also makes fantastic use of a community building that no longer serves a purpose. I am thrilled to see the pods complete but most of all I am looking forward to seeing them help people who have either fallen into, or are threatened by, homelessness."
East Hampshire District Council's housing options team will refer people who have become homeless to Pinewood Lodge for a temporary period while working with Two Saints to find them suitable long-term accommodation.
This avoids placing people in expensive bed and breakfast accommodation, often a long way out of East Hampshire and gives residents direct access to support, as there are staff on site. The site will provide a stepping stone to more settled accommodation, and help clients to gain the skills necessary to manage a tenancy.
Steve Benson, chief executive officer, Two Saints, said:
"We have a long-standing relationship with East Hampshire District Council and we're delighted to partner with them in providing support for this project.
"Repurposing the Whitehill & Bordon village hall is an excellent idea as it provides people who are homeless with much-needed accommodation and support while also making use of an otherwise empty community building, solving two issues in one."
The pods are environmentally-friendly and energy-efficient, with solar panels generating 15kw of energy each day, smart heating, excellent insulation and sedum grass roofs, which remove CO2 from the environment.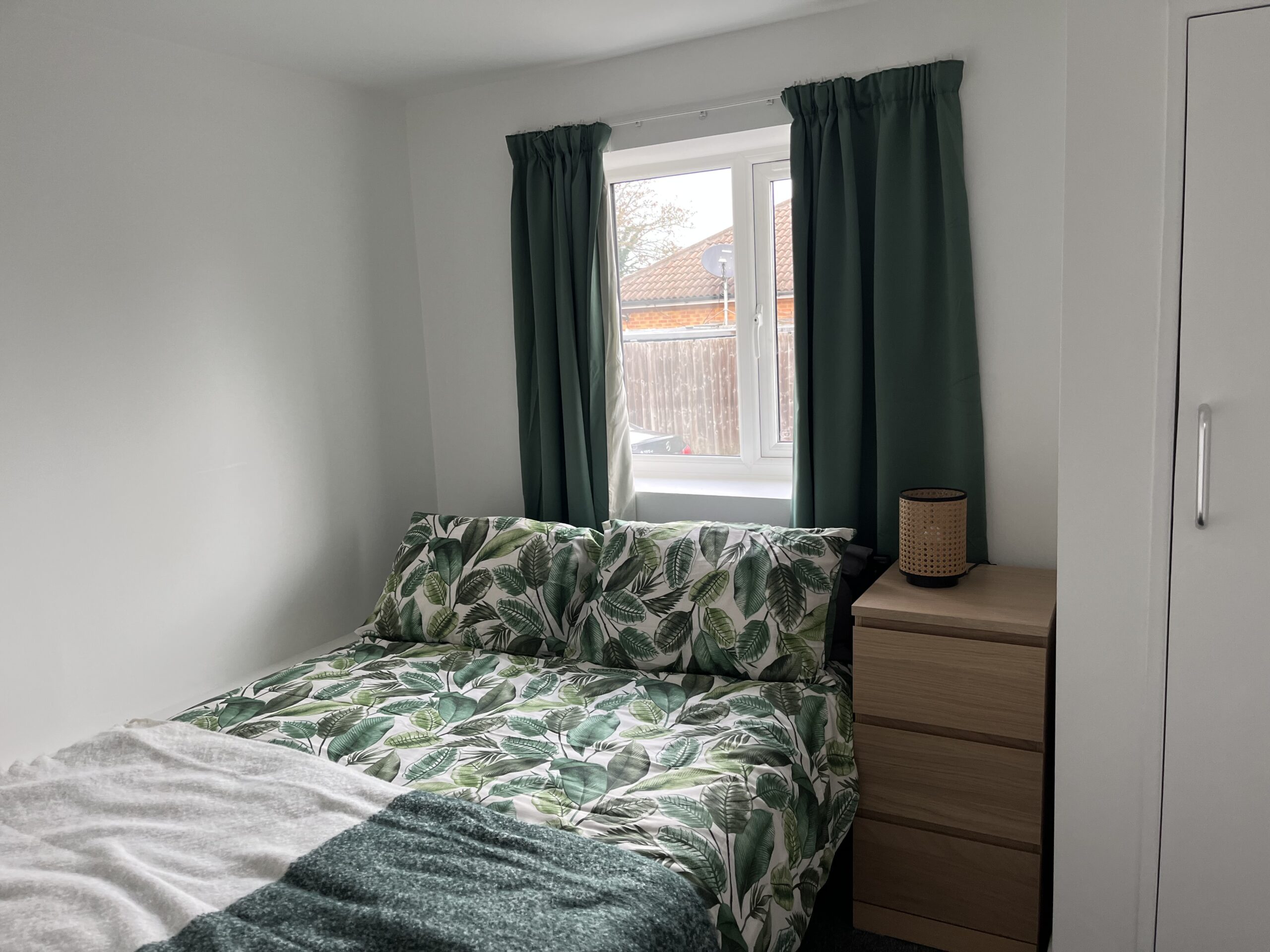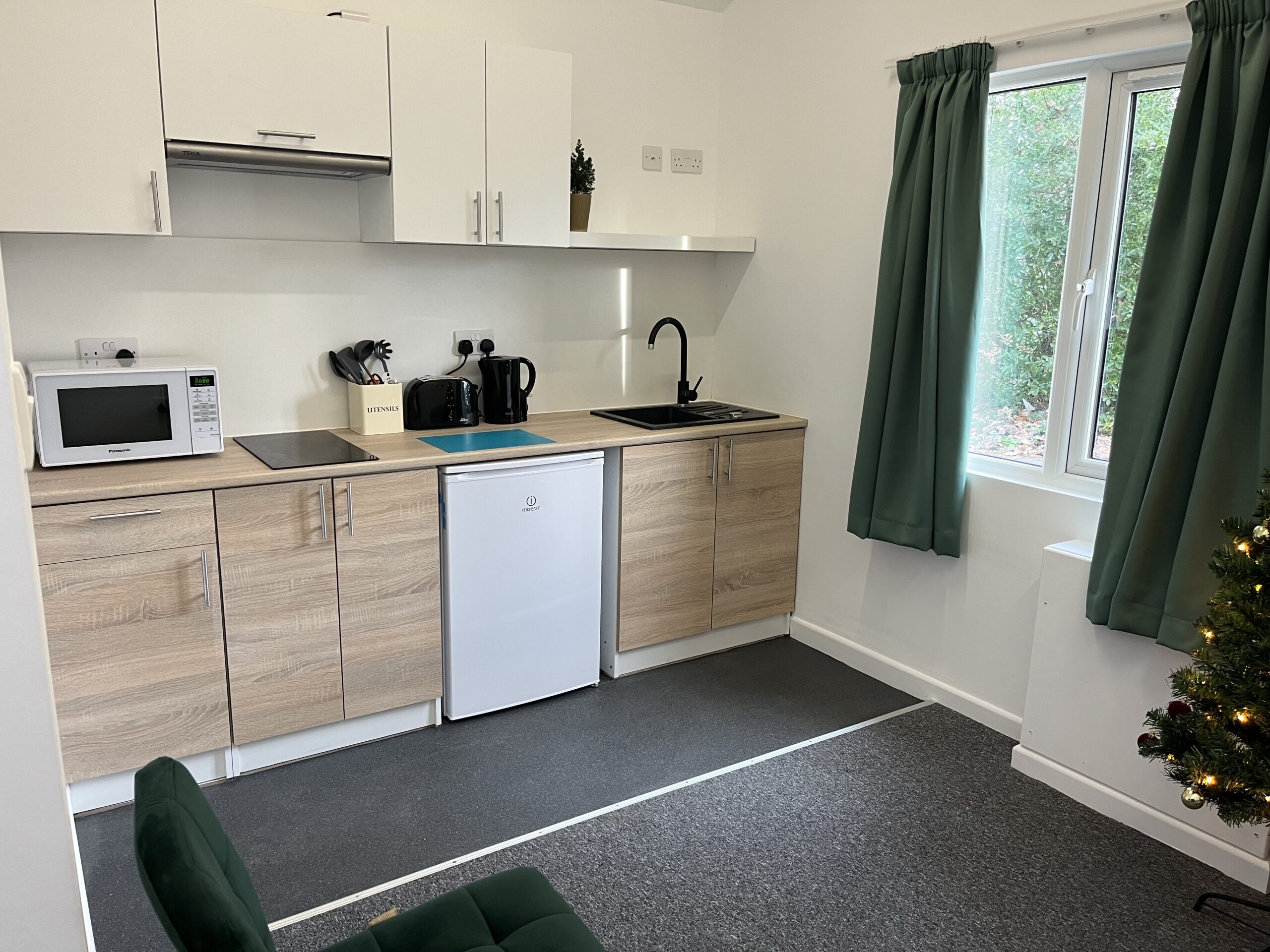 Each pod is furnished, fitted with a kitchen and en-suite bathroom, and equipped with WiFi.  Appliances such as televisions, and microwaves are supplied, as well as items such as furniture and bedding. The idea is that clients won't need to purchase anything as they're likely to be on a low income, but there will be plenty of space for personal items, so that they can make it their own for the duration of their stay.