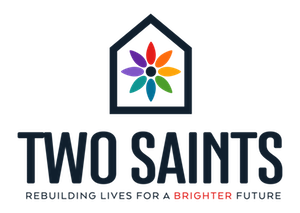 About Two Saints
Our vision
is to give people who are homeless, vulnerable or in need of support, the opportunity to build a brighter future
Our mission
to significantly improve the lives of those who are homeless, vulnerable or in need of support by providing high quality, effective and reliable housing, support and learning services
Our values
giving our clients choice and control
openness, honesty and respect
equality and diversity
quality, efficiency and value for money
Our Board of Management
We are governed by a voluntary Board of Management. The Board meet quarterly to ensure that the organisation complies with its statutory responsibilities and adheres to the regulatory code for registered providers. Our Board members also serve on our committees; the Audit and Risk Committee and the Remuneration and Nominations Committee.
Andrew Cobb
Chairman of the board
Andrew has worked in social housing for 35 years and during the last 15 has been a local authority housing director and housing association chief executive. He now works as a consultant and interim manager. He has served as a board member of Basingstoke YMCA and Paramount Housing Association and as the Chair of the National Housing Federation in the South East.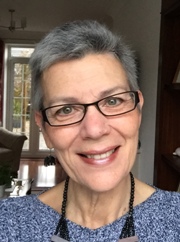 Jenny Vaux
Vice-chairman of the board
Jenny moved to Hampshire in 2012 when offered the role as Director of Strategic Planning and Business Development at Berkshire Healthcare NHS Foundation Trust.  She joined our board as part of her commitment to her local community.  Jenny has significant board-level experience as an executive and non-executive director and brings skills and expertise in a range of areas.  These include marketing, communications, developing services around individual needs and wishes, valuing and embracing diversity, formulating and implementing significant changes at the strategic level, business and strategic development, competitive tendering and governance and the management of risk.
John Carter
Chairman Audit and Risk committee
John is a qualified Chartered Accountant who has been involved in finance for over 25 Years at JP Morgan Chase and HSBC.  In recent years John has been working more locally as Finance Director in organisations with a greater social consideration, including a group of schools and a Southampton charity.  He is currently Head of Management Reporting at the National Oceanography Centre in Southampton.  John brings experience at board and senior management level, especially in the areas of finance, business management and is a member of our Audit and Risk committee.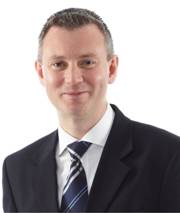 Nick Cross
Nick is the Managing Director at Cornwall Housing.  He's worked in Housing for over 20 years in a variety of key roles in both Housing Association and Local Government.  Nick worked as Head of Housing for a large Local Authority in Hampshire where he had responsibility for all aspects of the housing service including Landlord Services, Asset Management and Homelessness.  Nick brings a wealth of front line housing experience and particular knowledge and expertise in the areas of safeguarding, wellbeing and health and safety.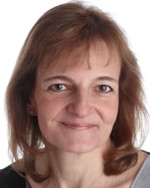 Bettina Harvey
Bettina is a chartered accountant and a member of the Chartered Institute of Taxation and has significant experience in the financial services industry at a senior level.  She joined the Two Saints Board of Management as a "finance champion" and brings with her extensive experience of financial and regulatory reporting, business planning, expense budgeting, financial controls and delivering on finance projects.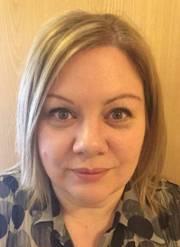 Diane Jamieson
Diane is the Regional Housing and Support Director for the West area of a national housing provider specialising in providing housing and services for people in later life.  Having worked in in the housing sector for over 20 years, Diane has a wide range of experience and skills, recently developing and commissioning Extra Care estates throughout the South of England. Diane is a member of our Audit and Risk Committee
Helen Keats MBE
Helen is a rough sleeping advisor, offering support to local authorities, the police, service commissioners and the charitable and voluntary sector to tackle and prevent chronic homelessness.
She published guidance on meeting the emotional and psychological needs of homeless people while working at DCLG as the National Rough Sleeping Advisor.
She was awarded the MBE in 2002 for her work with homeless people.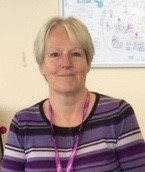 Gill Kennett MBE
Gill worked in the NHS for 37 years, firstly as a nurse and then as a midwife.  Before retiring from the NHS Gill was the Associate Director for Community Services and Mental Health at the Isle of Wight NHS Trust and in this role worked with the Executive Team to gain Vanguard status for the Trust.  Gill is active in her local community and is a trustee of 3 charities on the island and a Parish Councillor.  Gill is currently liaising with the Public Health team on the Island to implement asset based community development in her local area and has worked collaboratively with local organisations to progress this.   Gill was awarded the MBE in 2013 for her work in the health service and with the community of the Isle of Wight.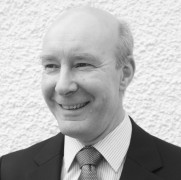 Mark Woosey
Mark is a Chartered IT Professional (MBCS CITP).  He is currently Director of Information Technology at Notting Hill Genesis, and has worked in the Housing and Care sector for over 10 years, including a spell for the Chartered Institute of Housing Audit and Risk Board.  He has previously held several non executive director roles within the housing sector at other Housing Associations.
Mark has held senior business roles within UK retail businesses and brings a wealth of knowledge of project & program management and IT systems and infrastructure design and delivery from his time working within national and global blue-chip businesses.
Our Management team:
The Board are supported by our Management team, based in Fareham, Hampshire: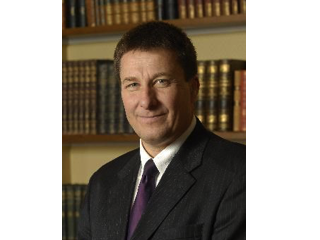 Steve Benson
Chief Executive
Steve joined Two Saints in February 2014 and is responsible for providing leadership and strategic direction to the organisation. Previously Steve has worked in the housing sector in the south and south west.  He has worked for a variety of local authorities and held senior roles as Operations Director and Managing Director in a number of housing associations.  He is also a past President of the Chartered Institute of Housing.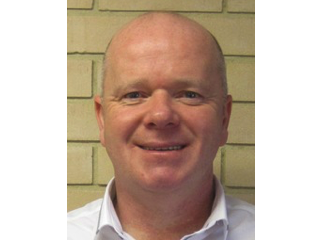 James McDermott
Regional Director
James joined Two Saints in December 2002 and is responsible for operations for a regional area. He is a corporate member of the Chartered Institute of Housing (CIH) with over 20 years experience in the sector. His previous experience includes youth work and substance misuse. James has enjoyed a number of roles at Two Saints and was a front line support worker before progressing to service and senior management roles.
As well as his role with Two Saints, James sits on the National Advisory Council (NAC), the forum set up to enable senior individuals working for member agencies to have a role in informing the policy work of Homeless Link.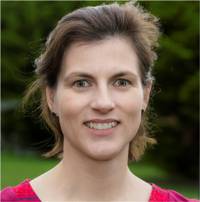 Charlotte Buckingham
Regional Director
Charlotte has been working in the homeless sector since 2002. Before joining Two Saints she was the Chief Executive Officer for a small charity in Oxford that specialised in working with people with multiple and complex needs. Charlotte's broad range of experience has been developed through working as a front line staff member and in various management posts. Charlotte has a keen interest in outcomes for clients and organisational performance.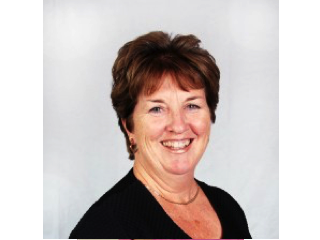 Sharon Smith
Human Resources Director
Sharon is a Fellow of the Chartered Institute of Personnel & Development and has worked in human resources roles for over 20 years. Prior to joining Two Saints, Sharon worked in the banking and finance sector, working closely with operational managers as a business partner. Sharon is responsible for ensuring that the people management infrastructure and processes support our organisational strategy.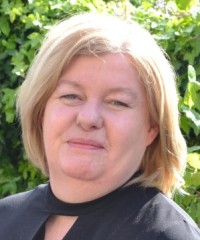 Janice Hughes
Finance Director
Janice is a qualified accountant with over 20 years' experience in housing and not-for profit.  Janice is responsible for leading Two Saints financial strategy, statutory and management accounting, budgeting, treasury management, systems development and IT as well as contributing to overall corporate strategy.