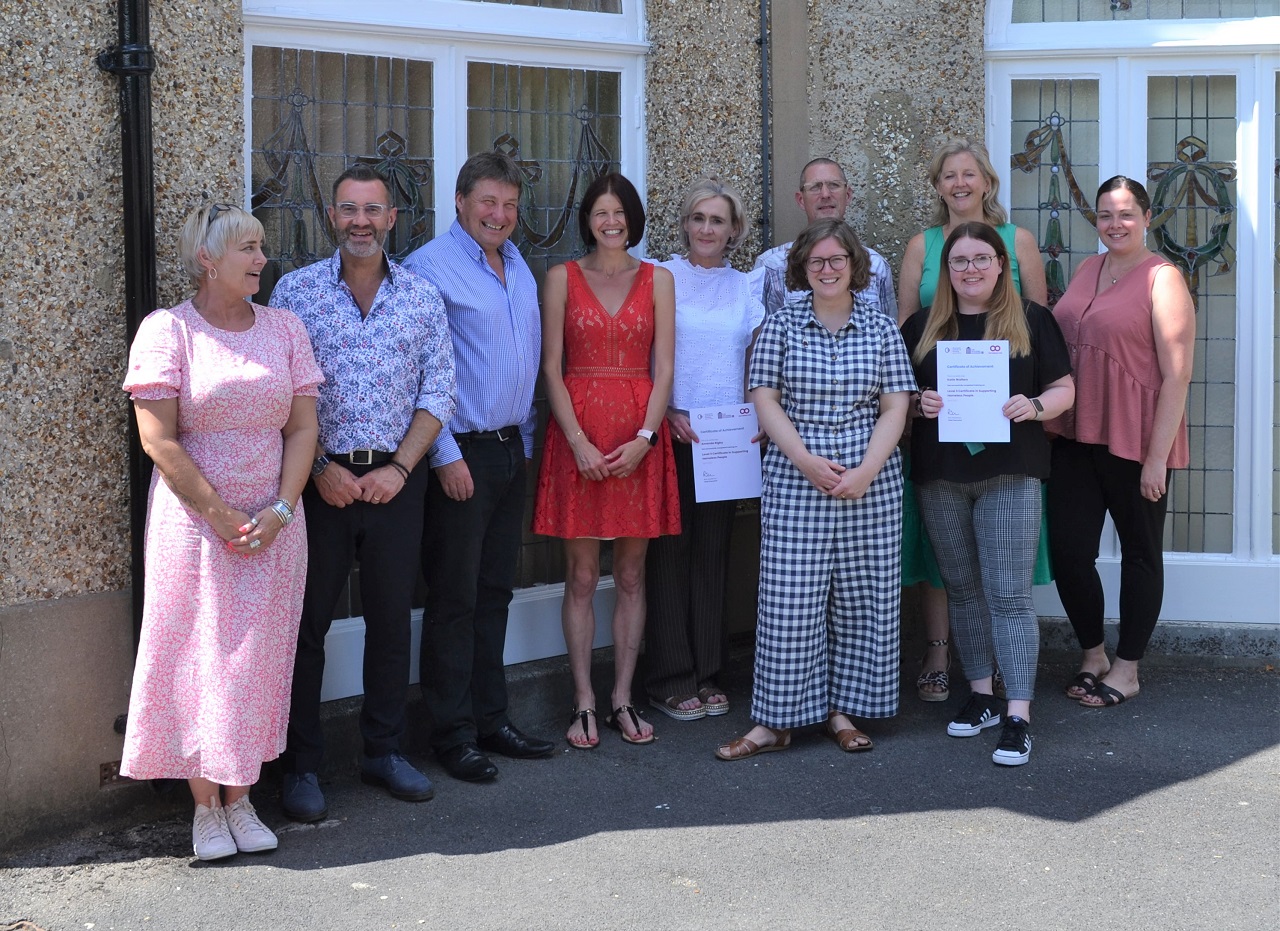 Accredited by CIH Housing Academy and delivered by Homeless Link, the course is the first of its kind to target the specific support work carried out by those working with people who are experiencing homelessness.
People who are experiencing homelessness often have a variety of complex needs ranging from those that require an intense level of support to people who just need a bit of expert help to get them back on their feet.
Two Saints was one of a small group of homelessness organisations from across the country whose staff took part in the first pilot for the course.
Steve Benson, the chief executive at Two Saints, is a former CIH President and currently serves on the Board at Homeless Link, and he said:
"There's always been a real need for specialist training for those working in the homelessness sector, as it's different to other support work and requires specific training. I started looking at this a couple of years ago and managed to get the CIH and Homeless Link to work together to deliver this new accredited course. It's very much needed and we were delighted to take a leading role in this pioneering pilot. We'll now be looking to continue to work with the CIH and Homeless Link to develop this further."
Rick Henderson, chief executive at Homeless Link attended the celebration and said:
"With our homelessness services across the country reporting that they are struggling to recruit, we have already seen the growing evidence of the need for formal qualification to ensure new staff have the knowledge and skills to best support every individual experiencing homelessness. In the wake of the Kerslake Commission, we were delighted to create this pilot with CIH to explore how this accreditation may work in practice.
The successful completion of the pilots by staff from Two Saints, BCHA, St Martins and Solo Housing is a moment to celebrate. The dedication and hard work of the participants who completed the course, alongside their already busy roles, exemplifies the best of the homelessness sector.
We're now excited to roll this pilot out across the homelessness sector and we hope to see funding for this initiative so even more staff are empowered to better support people experiencing homelessness."
Two Saints is proud of the comprehensive training on offer for staff and is always looking at ways to improve and enhance this.
Bonnie Abbott, the learning and development manager at Two Saints added:
"We were delighted to pilot in this course. Learning and development is key to helping our staff to grow so they can offer the best possible services to our clients."
Alongside their demanding jobs the course attendees dedicated eight hours a week for 20 weeks, so Two Saints felt it only right to host a celebration. The celebration and awards ceremony took place in Two Saints' office in Fareham along with key partners Homeless Link.
The level three certificate in supporting homeless people was deemed a great success by all partners involved and it's hopefully just the beginning of what could be on offer in the future.