Homes for a

brighter

future on the Isle of Wight 
We're working on an exciting project to create new supported living accommodation for homeless or vulnerable people from the Isle of Wight.
Designed to meet the specific needs of its residents, these facilities will provide much-needed homes and tailored support to help people start or continue their journey away from homelessness.
Working in partnership with the wide range of partners these homes will play a key role in supporting the Isle of Wight Council's Homeless and Rough Sleeping Strategy 2019-2024.
We'll contact local residents when accommodation is purchased to let them know about the work and support we provide at Two Saints and the specific service they will neighbour with. We are more than happy to answer any queries or address any concerns but please also refer to the Q&A section below.
The vision for the IOW services
Our supported living service is designed to save lives. It will help homeless people on their journey away from the streets and into independent living with tailored support for residents.
The accommodation will be more than a home, it will also be a place for residents to learn new skills and improve their chances of building a new, more successful life.
When the accommodation is fully open, our staff will also be a contact for local people, if they have any questions or concerns.
How can I find out more?
We will add more to this page as and when there are any new developments with our plans
In the meantime, anyone with urgent questions can email us and we'll endeavour to get back to you in no more than five working days
We will also post copies of any letters we have sent out to residents on this page
Here we've answered some of the frequently asked questions …….
What is supported living accommodation and how does it help people?
This service is funded by the Isle of Wight Council for single homeless people who are registered with the Local Authority.
All referrals will be directly from the Isle Of Wight Council. We will then provide a safe supported environment for a period of time, until they are supported to move on to independent living in a more permanent setting.
Our supported living accommodation provides support and assistance to each individual resident (client) who lives at the service. The support is provided by our trained staff teams who are either on site daily or visit throughout the day.
Our staff meet with clients each day to check on their welfare, to make plans for the day and to give them support and guidance, which helps them to achieve their goals. We support clients to link in and engage with other agencies who work in the local area, for example; adult education, mental health teams, substance misuses teams, peer mentors, probation and the job centre.
Our aim is to help clients achieve:
Better skills in managing a home and their tenancies, including being good neighbours
Improved health and wellbeing
Reduced isolation
Increased safety of self and others
Stable longer term accommodation
The support that clients receive is bespoke and person centred, it gives them the best chance of living a better and more independent life.
How many staff members will be employed at our sites?
The number of staff may vary, but there will always be 1 staff on site or visiting the site daily, we can also attend anytime 24 hours a day if required.
What will the capacity be for residents?
No more than six single bedrooms in one house
Do you know how long people would typically stay at the service?
Generally people will stay at the service for up to 6 months. Sometimes this may be longer or shorter depending on a person's individual circumstances.
Where do the residents for the service come from?
All clients referred to us are on the Isle of Wight Single Homeless Pathway and are registered with the Isle of Wight Council. They will move to one of our services as a step in the pathway towards independent living.
How old will residents be? Will it be single-sex housing?
There's no upper age limit but all residents will be adults, aged 18 or above., many of our clients are aged 30 to 55. It will not be single-sex, it will be a mix of genders.
How do you decide who moves in and moves out?
We work with the Isle of Wight Council to decide who should be offered a chance to live at our supported living services.
Once we know who the council would like us to work with, we invite those people to come and meet our staff and we do a full assessment, with our team. The assessment helps us understand what skills they have, what help/support they need and why they'd like to live at the service. We also talk to potential clients about why they need a home, things that they find difficult and what they and we need to do to keep themselves and others safe. Together we put a plan in place. We tell the council and the person they've put forward about the outcome of our assessment and then agree next steps. This includes if/when they can move in or things they need to do to make it possible for them to move in at a later date.
We work with clients to achieve their goals, including longer term housing plans. Together we make decisions about when it's the right time for them to move out.
Sometimes, we do ask clients to leave our accommodation before they have finished the plan we originally set out. This may be because they haven't paid their rent or it could be they've been acting in unacceptable or anti-social way in the neighbourhood or inside the building. We work with people to change their behaviour and give people the chance to make mistakes, but if behaviours don't change, sometimes we, unfortunately, do have to ask people to go. We work with the council whenever this happens to prevent people from living on the streets.
Where do the clients go to after their stay?
This depends on each individual person. Some clients move on to less intensive supported accommodation, some move into private rented or social housing and others may return home to family or friends. 
It looks like you have a number of other services around Isle of Wight / Hampshire, do any of these operate the same way as this one will?
We've a number of similar services across IOW/Hampshire, they operate in similar ways but are also, at the same time, bespoke to the needs of the residents and the local authority. 
We'll add more information when available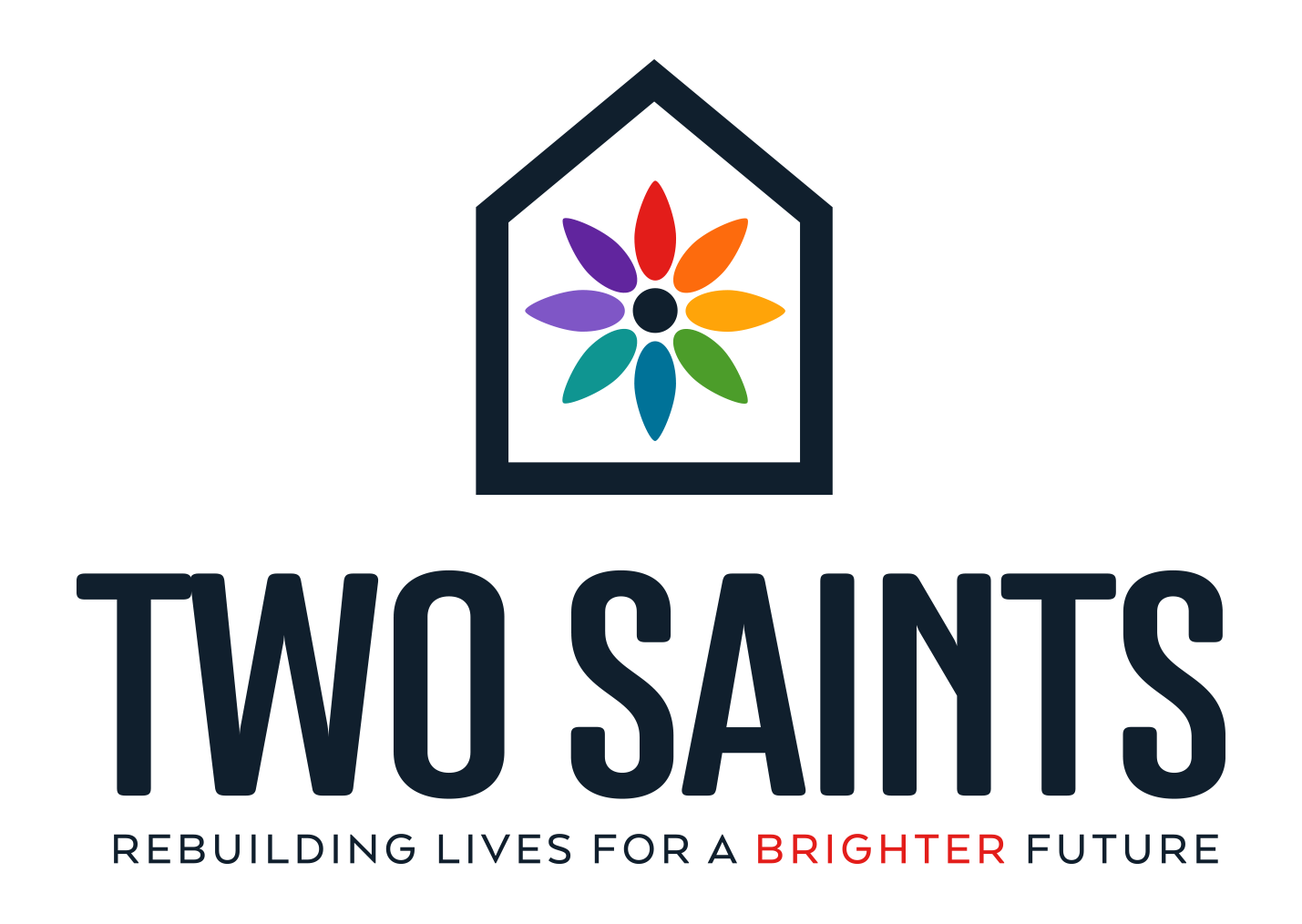 Two Saints Ltd - Central Services
Fareham House
69 High Street
Fareham
Hampshire
PO16 7BB
Telephone: 01329 234600
Email: Twosaints@twosaints.org.uk