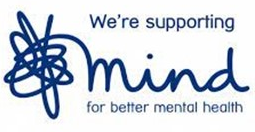 Our teams here at Two Saints got in step to do the equivalent of a marathon, boost their physical and mental fitness and raise money for the mental health charity, Mind, along the way. 
 
The Two Steps for Two Saints month-long company-wide activity involved almost 90 of our people and 20 different teams and services. 
 
The idea was that they should each, on their own or with the support of a team, commit to doing 26.2 miles of a fitness activity in a month. 
 
Together, during September, our staff walked, ran, swam, rode, paddled and peddled more than 3,500 miles (which is further than from the South Coast to the North Pole) and raised £1210 for Mind. 
 
The initiative, which was the first of its kind for us, came out of a health and wellbeing survey during the pandemic.  
 
Understandably, after such a year of disruption, some of our staff said they felt isolated, and wanted to do something with colleagues, as well as get a bit fitter too. 
 
Our teams are now being asked if they'd like to do a similar activity next year. It's possible that clients could be involved next time too. 
Return to the newsletter here