Seth
After a bad start in his family life and an even worse time in the services, it was a referral to the Wheatsheaf Trust through The Job Centre that proved to be a major turning point in Seth's working life.  His support worker at Wheatsheaf found an advert for the Prince's Trust who were looking for ex-offenders to be a part of their voluntary one to one mentoring scheme, working with young offenders.  After the initial interviews and assessments he was successfully accepted onto the programme and began training to be a mentor. He worked with the trust for two and a half years and when the volunteer role came to an end he knew that this was the kind of support role he wanted to continue.  Seth spent five years completing NVQ 2 and 3 courses and achieving qualifications in functional maths and English he started to apply for support roles and was successful  with his application to join our relief team.
Seth joined Two Saints in January 2018 as a relief worker and found he really enjoyed working alongside existing staff teams and supporting their work.  As a relief worker he received training in the service and carried out a wide range of tasks including reception duties, answering the phone, wellbeing and welfare checks and housekeeping duties.
Being a relief worker is a great introduction to the organisation.  We find that many people initially join our relief team to get an insight into the work we do.  Some find the flexibility of occasional shifts suits their lifestyle, while others will go on to become permanent members of our staff team.
The team leader quickly noticed that Seth was enthusiastic, motivated and keen to learn and, when a more permanent role came up, he was asked to apply.  We were pleased to be able to offer Seth a six month contract and in his new role he completed our on line training programme and, like all our staff, received regular one to one supervision sessions with his line manager. 
In March 2019 Seth was appointed as a permanent support worker and continues to be a valued member of our team.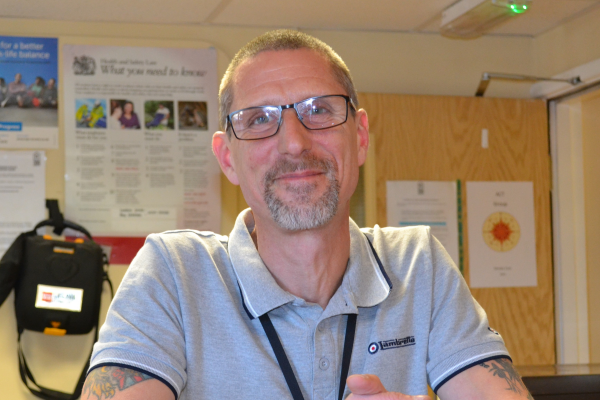 Getting this job has changed my life.