Hayley
As an experienced, accredited drug and alcohol professional, working in substance misuse residential settings for a number of years, I became acutely aware that my experience within the community was limited and I was becoming very stale in my professional development. With a sense of 'been there got the T-shirt' and increasingly itchy feet, I explored opportunities within a similar field that would allow me to gain experience of a wider client group, working within a community setting.
I still had a keen interest in supporting vulnerable and marginalised groups and I approached Two Saints with a view to exposing myself to a variety of services. After a discussion with the human resources team we agreed that relief work seemed to be the sensible option. I could pick my hours and which services I wanted to work in, which was great for me at the time and give me wide experience across the organisation.
My first role as a relief worker was a mental health accommodation service. It was wonderful and allowed me to support people in their own homes, get out in the community, build networks and support people to access their local community.
As a natural leader, with experience of managing teams, it was inevitable that I decided I wanted to become a permanent member of the Two Saints team and I successfully applied to manage a small young people's service in Eastleigh.
The skills and professional development I gained from joining Two Saints put me in a great position for career development and when a contract and performance managers' position became available, it seemed like the right move to continue my career development. My area has really grown and I now manage a variety of contracts including young people's services, refugee resettlement and a growing portfolio of services on the Isle of Wight.
Moving to Two Saints was the best decision I made and no two days are the same. Building and developing relationships with new clients, staff, commissioners and stakeholders has been both rewarding and exciting. Being part of something that can and does springboard change and improves wellbeing for all involved affords me fantastic job satisfaction.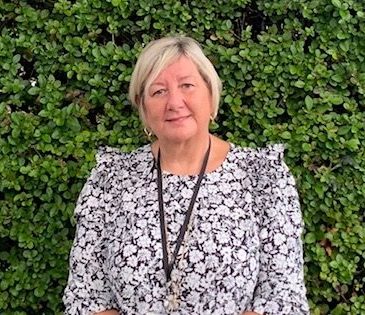 Moving to Two Saints was the best decision I made