Carrie
My role as Contracts and Performance Manager is a return to Two Saints for me. I started out my career as a relief worker when the night shelter in Fareham was a far cry from the purpose built beauty that it is today! I had a number of roles with Two Saints during my first stint which included, Resettlement Worker, overseeing the sublet flats scheme and latterly my first management role based in the Newbury services. I moved from Newbury to Patrick House in Southampton, which was and is, an exciting and rewarding sometimes challenging work environment even if the operating model has now substantially changed.
During my time with Two Saints I developed a particular interest in working with substance misuse clients enhanced by my academic study in Counselling and Criminology, leading to me 'defecting' to work for Hampshire DAAT as their strategic lead for Housing and Aftercare. This role was a bit of a 'poacher turned game keeper' role for me and brought a more strategic focus to my operational experience. I developed and delivered training and formulated best practice groups across Hampshire.
I returned to an operational role with Phoenix Futures enjoying implementing some of the new contracts and Tier Two services they had won at a time when they didn't really 'do' harm reduction services. I spent many years with them in a variety of roles including area manager positions and as a CQC registered manager.
Since returning to Two Saints my area has really grown, Patrick House continues to offer challenges which are met in an effective and innovative way thanks to the great team that we've developed there. The Day Centre has gone from strength to strength and now employs 12 staff offering Southampton various initiatives including Housing First, supported accommodation, and intensive outreach services. For the first time in my career I've ventured in to the work of young people when we acquired the Southampton Young People and Parents Services. It's a challenging job that's different every day, working with clients at a difficult time in their lives, supporting and developing staff and maintain good relationships with our many commissioners and stakeholders. It's never dull, often tough, but made worthwhile by the amazing people in my teams and the privilege of watching our clients achieve even the little goals that mean so much to them!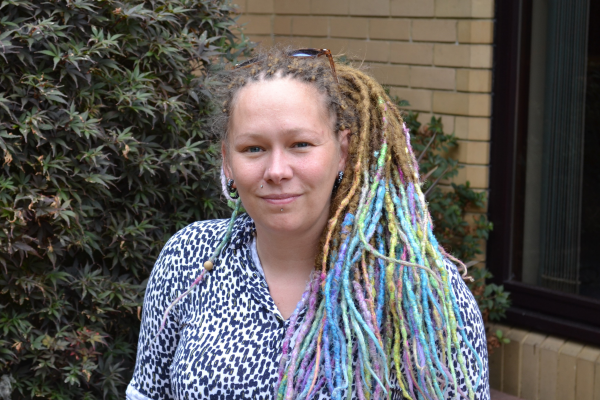 I work with amazing people!