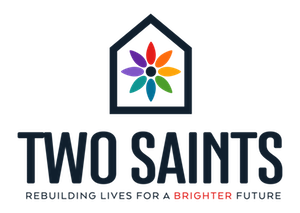 Our History
Supporting the homeless and those at risk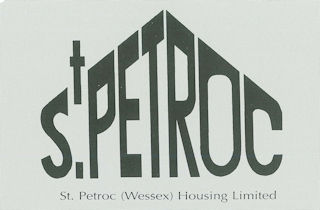 St Petroc
[expand title="The St Petroc Community Trust was formed in 1972 to provide accommodation and Day Care facilities for homeless men in the Portsmouth area and to undertake their re-establishment and resettlement where appropriate Read More."]
Mill House, adjacent to St Mary's hospital, was leased from Portsmouth City Council in 1977, as a direct access hostel offering a 24 hour service all year round.  It also housed a small Day Centre, offering warmth, shelter, hot meals and a change of clothes.  The St Petroc organisation had three move on hostels where residents could try out independent living before seeking permanent re-housing with the support of staff.
In March 1989 the St Petroc (Portsmouth) housing association was formed, registering with the Housing Corporation in March 1990.  It took over the running of the hostels and the employment of staff on 1 April 1990, leaving the original Trust, as a Charity, working in close support of the association.[/expand]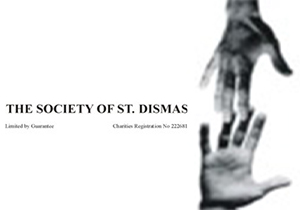 Society of St Dismas
[expand title="The Society of St Dismas was founded in 1962 with the primary purpose of working with homeless persons in and around Southampton.  Their founder, Father Patrick Murphy-O-Connor, chose St Dismas as the patron of the society this being the name traditionally given to the good thief crucified with Christ Read More."]
Named after their founder, Patrick House still occupies the site of what was formerly the Southampton Resettlement Unit.
30 Cranbury Avenue was established as an administrative centre for St Dismas and also contained a day centre, health care for homeless people team and a Duke of Edinburgh funded resettlement project.  Situated close to the town centre the building consisted of a row of converted houses with back garden and separate laundry.[/expand]
Two Saints
[expand title="We were formed in April 2001 through the merger of the Society of St Dismas (founded in 1962) and St Petroc Housing association (founded in 1972).  Both organisations shared a passion for housing and supporting vulnerable single people Read More."]
Our vision today is to give people who are homeless, vulnerable or in need of support, the opportunity to build a brighter future.
We have services in Berkshire, Dorset, Hampshire, Portsmouth, Southampton and Sussex.
We support 16-65 year olds.  Our services include outreach to rough sleepers, supported accommodation (direct access hostels, move-on accommodation, and resettlement flats), day centres, supported lodgings, community support, housing first and landlord support services.[/expand]
Our vision
to give people who are homeless, vulnerable or in need of support, the opportunity to build a brighter future
Our mission
to significantly improve the lives of those who are homeless, vulnerable or in need of support by providing high quality, effective and reliable housing, support and learning services
Our values
giving our clients choice and control
openness, honesty and respect
equality and diversity
quality, efficiency and value for money