Homes for a

brighter

future in Basingstoke
We're working on an exciting project to create new, specially designed, supported living accommodation for homeless or vulnerable people from the Basingstoke and Deane area.
We'll be asking for planning permission for the scheme in the new year, and if it's successful, the development – which is supported by Hampshire County Council and Basingstoke and Deane Borough Council – will see homes for a brighter future built on land at 180 Culver Road in Basingstoke. The current derelict building on this Hampshire County Council land will be knocked down.
Designed to meet the specific needs of its residents, this new facility will provide much-needed and improved homes and 24-hour tailored support to help people start or continue their journey away from homelessness.
Alongside the tremendous partnership work of the Basingstoke and Deane Social Inclusion Partnership, the homes will play a key role in supporting the borough council's target to eradicate rough sleeping by 2024, as set out in its housing and homelessness strategy.
Residents in the neighbouring area have been contacted about the scheme and everyone with an interest will be invited to view the full plans and ask questions and input their views in the New Year.
It is hoped a full planning application will be submitted to Basingstoke and Deane Borough Council's planning department in January.
The vision for the site
Early next year, we'll be submitting a planning application to knock down the existing building at 180 Culver Road and replace it with a smart, new purpose-built supported living scheme for 23 Basingstoke and Deane residents to give them the best chance of a brighter future.
This supported living service is designed to save lives. It will help homeless people on their journey away from the streets and into independent living with 24-hour tailored support for residents.
The new building will be more than a home, it will also be a place for residents to learn new skills and improve their chances of building a new, more successful life.
When the accommodation is fully open, our 24-hour staff will also be a contact for local people too, if they have any questions or concern.
How can I find out more?
In January, we'll be sharing our plans and offering people the chance to find out more details and ask questions.
There will be opportunities for a socially distanced face-to-face chat, contact over email, on the phone or even a video chat (such as on Zoom).
Information on dates for these opportunities will be publicised on this page and on the Basingstoke and Deane website.
In the meantime, anyone with urgent questions can email us at CulverRd@Twosaints.org.uk

We'll get back to you in no more than five working days
Here we've tried to answer some of the frequently asked questions …….
What is supported living accommodation and how does it help people?
Our supported living accommodation provides support and assistance to each individual resident (client) who lives at the service.  The support is provided by our trained staff teams who are on site all day and night, every day of the year.
Our staff meet with clients each day to check on their welfare, to make plans for the day and to give them support and guidance which helps them to achieve their goals. We support clients to link in and engage with other agencies who work in the local area. For example, adult education, mental health teams, substance misuses teams, peer mentors, probation and the job centre. 
Our aim is to help clients achieve:
Better skills in managing a home and their tenancies, including being good neighbours
Improved health and wellbeing 
Reduced isolation
Increased safety of self and others
Stable longer term accommodation 
The support that clients receive is bespoke and intensive and it gives them the best chance of living a better and more independent life.
How many staff member will be employed at the site?
The number of staff may vary, but there will always be 2 staff on site, 24 hours a day, as a minimum.
What will the capacity be for residents?
There will be 23 bedrooms, some bedrooms may take couples. 
Do you know how long people would typically stay at the site?
Generally people will stay at the service for up to 6 months. Sometimes this may be longer depending on a person's individual circumstances. 
Where do the residents for the site come from?
All clients have a local connection to Basingstoke and Deane Borough Council.
Where do the residents go to after their stay?
This depends on each individual person. Some clients move on to less intensive supported accommodation, some move into private rented or social housing and others may return home to family or friends. 
How do you decide who moves in and moves out?
We work with the council to decide who should be offered a chance to live at our supported living services.
Once we know who the council would like us to work with, we invite those people to come and meet our staff and we do a full assessment, with our team. The assessment helps us understand what skills they have, what help/support they need and why they'd like to live at the service. We also talk to potential clients about why they need a home, things that they find difficult and what they and we need to do to keep themselves and others safe. Together we put a plan in place. We tell the council and the person they've put forward about the outcome of our assessment and then agree next steps. This includes if/when they can move in or things they need to do to make it possible for them to move in at a later date.
We work with clients to achieve their goals, including longer term housing plans. Together we make decisions about when it's the right time for them to move out.
Sometimes, we do ask clients to leave our accommodation before they have finished the plan we originally set out. This may be because they haven't paid their rent or it could be they've been acting in unacceptable or anti-social way in the neighbourhood or inside the building. We work with people to change their behaviour and give people the chance to make mistakes, but if behaviours don't change, sometimes we unfortunately do have to ask people to go. We work with the council whenever this happens to prevent people from living on the streets.  
It looks like you have a number of other services around Hampshire, do any of these operate the same way as this one will?
We've a number of similar services across Hampshire, they operate in similar ways but are also, at the same time, bespoke to the needs of the residents and the local authority. 
Would you be able to provide any details on the building work/design of the structure?
We can give more information about this in the new year. We're waiting for feedback from our pre-planning application and once we have this, we'll be in a position to share with you our design for the support living site. This will subject to submitting and obtaining full planning permission.
Will there be any road closures during the demolition and construction phase?
We can't answer this at this stage. We won't know the details until the planning application is submitted and decision made, but we will let you know as soon as we know more. We know this will be a concern for people and, whatever happens, disruption will be kept to a minimum.
What hours and days will demolition and construction take place within?
Again at this stage we cannot answer this as we need to submit a full planning application and await a decision on that. We would always aim to keep disruption to a minimum.
When is the demolition slated to start and finish?
We'll let you know this as soon as we know.
When is the construction stated to start and finish?
We're not sure yet. Again the planning permission will have an impact here. But we do hope that all building works will be finished by Summer 2022.
Will there be any provisions made for parking for those involved in the demolition and new construction during these phases?
When we come and speak to you in the new year we want to try and understand more about the impact of parking through these phases. We will continue to talk with local neighbours during the site development. We understand that parking is a concern for the local community. 
Will the new building make use of solar panels to aid in power generation
We will be including some solar panels in our building design. 
Will the site have its own parking?
Yes there will be parking for staff. 
Once the site is up and running will there be any large-scale vehicle deliveries or other deliveries that will case issue with traffic flow?
We don't expect any large scale deliveries once the site is built and we've moved in. We will, of course, have the normal bin collection, some furniture deliveries and other adhoc deliveries in the same way a standard house does, but nothing out of the ordinary.
We'll add more information when available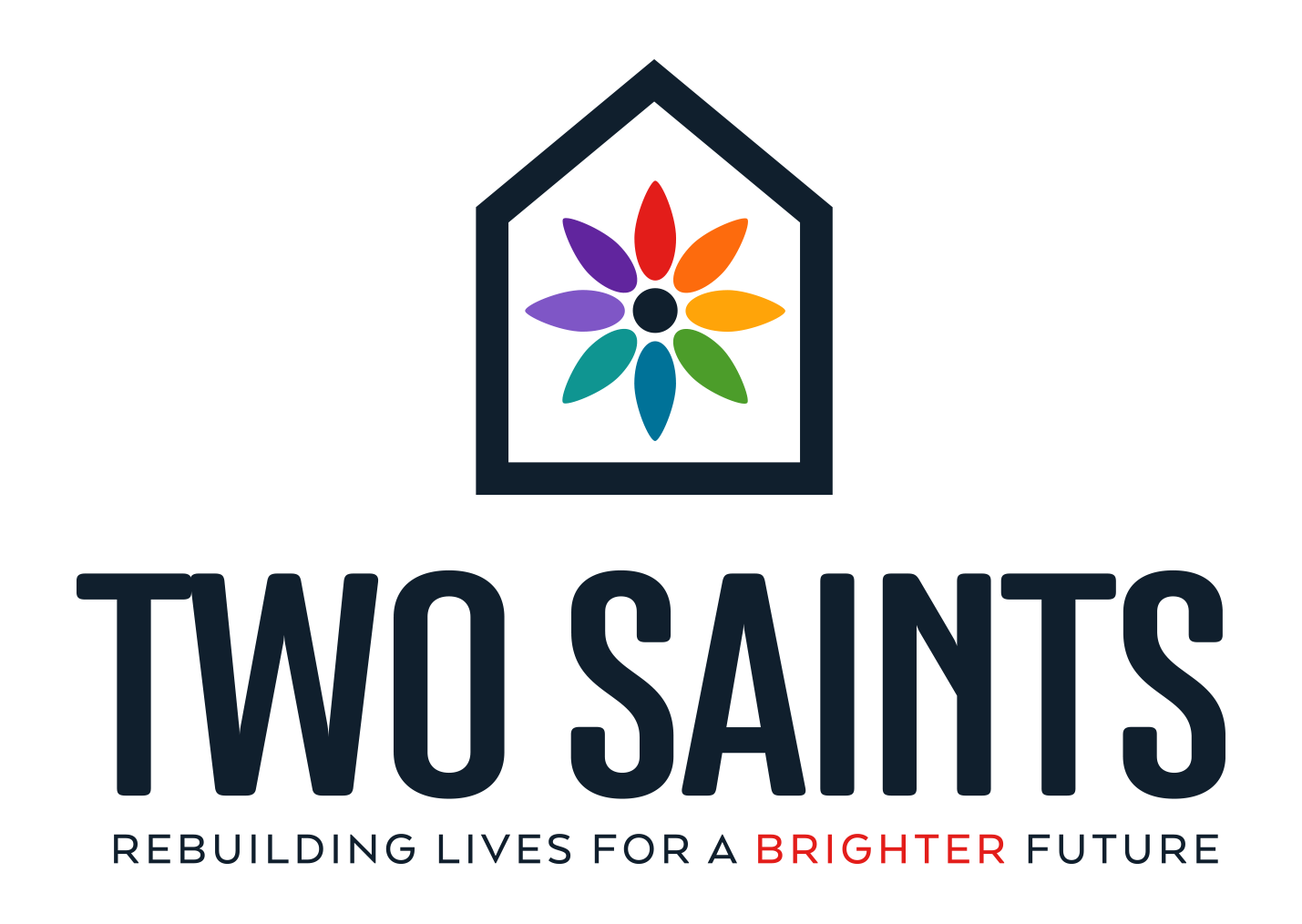 Two Saints Ltd - Central Services
35 Waterside Gardens
Fareham
Hampshire
PO16 8SD
Telephone: 01329 234600
Email: Twosaints@twosaints.org.uk